Impact Doors Miami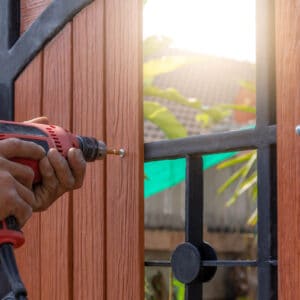 MT Construction Group is your one-stop shop for residential renovations. If you are considering upgrading the security and safety of your home with impact doors, our door installers can provide you with a free estimate. Call today to learn more about replacing your conventional doors with sturdy, impact doors. 
The Importance of Impact Doors in South Florida
If you live in South Florida, you know how frequently hurricanes strike our coastline. For the 2021 hurricane season, NOAA predicts 13 to 20 named storms. This does not, of course, mean that all of these storms will hit Miami, FL, but the odds of us receiving at least one named storm per year are pretty high. By installing impact doors, you can decrease the chance that your home could be breached by high winds or the impact of a projectile. 
What Makes a Door an "Impact Door"?
A conventional door is often hollow. It's made from two sheets of steel that are molded and then placed together. There is a frame and insulation inside of the otherwise hollow space between these two skins. Unfortunately, this construction does little to protect your home from a high-velocity projectile. Impact doors have been engineered and tested to withstand the force of a sudden impact. The materials are more elastic and can absorb an impact without giving way.

Impact doors have ratings. Any door you're considering in South Florida should be able to withstand a Category 3 hurricane at a minimum. There are doors that can withstand up to 200 mph winds and more. As a rule, the higher the Design Pressure rating (DP), the higher the price. Our installation experts can help you choose a door that fits your budget and needs.
How Impacts Doors Can Save You Money
If you replace your front door with an impact door and also replace your garage door, sliding doors and undergo a window replacement, you can not only secure your residence, you can also save on your homeowner's insurance. Additionally, a high-impact window does not allow as much leakage as a conventional window, so you can reduce your air-conditioning bill. The real savings will come, however, in the event that your home is struck by a hurricane. Impact coverings can reduce the amount of interior damage. 
Frequently Asked Questions About Impact Doors
At MT Construction Group, we have hundreds of clients in Miami, FL, and the surrounding areas. Call today if you have specific questions. 
How safe is an impact door in a hurricane?
An impact door should be able to, at the very least, withstand the winds from a Category 3 hurricane, which means that if the winds remain under 130 mph, your door should hold. There are, of course, forces that no door can withstand, but in most hurricane winds, your impact door is likely to hold.
What is the cost of an impact door? 
The cost of a door with installation depends largely on the style and size of the door and whether or not the door has to be custom-built for your frame. For most conventional doors, the costs in the $2,500 to $3,500 range, with custom builds costing more. 
What is the wind rating of an impact door?
Different doors have different ratings. For example, an impact door should have a design-pressure rating (DP) and a performance-grade rating (PG). The higher the design pressure rating, the greater protection it offers. 
Does it make sense to do my impact doors at the same time as I make other renovations? 
Like most contractors in Miami, FL, MT Construction Group will offer better rates depending on the amount of work we're doing. The bigger the job, the more flexibility we have in pricing. If you have concerns about installing impact windows and doors at the same time, we have payment plans and financing options. Our estimates are free, so you can find out how much your renovations will cost without committing. 
Miami Impact Door Installer
For over a decade, MT Construction Group has been helping Miami, FL homeowners reinvent their living spaces by making them more attractive and safer. If you are considering installing an impact front door, garage door, or sliding doors, we can help. Call us today to speak to a representative and to schedule your free estimate.
Related Services: