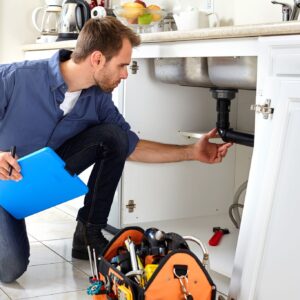 Water damage is common in Miami, especially during hurricane season. Unless you call a professional to fix the problem as soon as it occurs, your house, bathroom, or kitchen might get damaged. 
If you require emergency restoration services in Miami, FL, Palm Beach County, or Fort Lauderdale, call MT Construction Group to get the problem fixed. We are a locally-owned and operated company in South Florida that provides plumbing services and more. We address emergency calls to residential and commercial properties at all hours of the day. 
The Effects Of Water and Storm Damage
Here are some common consequences that property owners face in the wake of water damage.
Mold Growth
Mold damage can be hazardous to the health of everyone in the house. However, after flood damage, mold damage can happen in commercial and residential properties. Mold can grow on just about anything, from clothing to carpets. It's best to use mold removal services if your house in South Miami has experienced flooding. MT Construction Group provides mold remediation services in Miami, FL. 
We have been in business for over a decade and have performed numerous mold remediation jobs in Southeast Florida and the Miami area. We use specialized equipment for mold removal and to prevent further damage. For mold damage restoration emergency response, call us and we will respond with a water restoration team.
Damaged Wiring and Appliances
Water and storm damage can take a toll on the wiring of your house and your electrical appliances. Burst pipes, gas leaks, and electrical damage can be caused by water damage in Miami Beach. If your home's electrical wiring gets affected, you might need to call a restoration crew to rewire the affected areas. 
Overflowing toilets are also very common. Contact MT Construction Group for the best water damage restoration services in Palm Beach County. We also provide reconstruction services in case your residential or commercial property sustains damage. 
Health Hazards
Not only can water damage your property, but also your family's health. Several health hazards are associated with the intrusion of unclean water inside the house. If black water enters your home, it could be dangerous for your family's well-being if you don't call for water extraction services. 
Black water is often unsafe to touch. MT Construction Group can provide property restoration services after water damage. From removing mold and mildew to water removal services to disinfecting your home from the danger of black water, you can count on us for these services in the South Florida community. 
Ceiling Damage
Water damage can also take a toll on your home's ceiling, which can make it prone to collapse. As soon as you notice water damage to your ceiling, contact restoration experts in Miami, FL immediately. 
MT Construction Group are quick to respond to any water emergency. You can call us for full water removal and damage cleanup. Once we've received your call, we will dispatch a disaster recovery team to the location. We respond quickly to ensure that no further damage is caused to your ceiling or your house. You could call your insurance company if any irreversible damage was done to your home.
Drywall Damage
Drywall could get damaged due to water damage after serious flooding. Drywall restoration services should be used as soon as you notice any problems with your drywall. Mold spores beneath the drywall could grow and cause health problems for the people in the house. 
MT Construction Group has helped several residential and commercial clients in Miami mitigate drywall damage with top-of-the-line water damage restoration commercial services. 
Wood and Carpet
Wood is extremely vulnerable to water damage. Some of your furniture could get irreparably damaged if your house is flooded. When it comes to wood, time is of the essence. You need to call a damage restoration company as soon as possible. Moisture could seep into the wood and make it swell up.
Acting quickly is your only chance of saving your wooden baseboard and floors. Miami Tile and Restoration is a local business in the restoration industry. As soon as we get a call from a property manager or homeowner, we will quickly send a team to take care of the problem. We take care of all the damage cleanup, be it drywall, ceiling, wood, carpet, wiring, or plumbing.
Why Choose MT Construction Group For Restoration Services
We are a locally-owned and operated business that has performed various water and fire damage restoration jobs in and around Miami in the course of the last 11 years. Although, our practice areas expand to construction, remodeling, renovation, and plumbing services as well. 
We have helped many property managers get back on their feet after severe flooding by using the best water damage restoration services in the city. We provide excellent mold remediation services as well. For a complete water damage restoration, contact Miami Tile and Restoration now. We will begin by inspecting your home or business. Once we've found the source of the damage, we will fix it and then work on getting any further damage under control. 
While we're at work, we might seal the whole area off due to health reasons. Mold is highly toxic, and you wouldn't want your family around when we work on its removal. Once we've dealt with water damage, we will follow up with a mold inspection to ensure that there are no new stains or odors in the house. Call us for an effective damage restoration service in Miami, FL today.
Frequently Asked Questions About Water Damage
At MT Construction Group, we recognize how stressful having sudden water damage to your home can be. We recognize how important this issue is to be resolved quickly and effectively. Here are some of the most frequently asked questions individuals ask about water damage. For more specific information, call us and request a free estimate. 
How long before water damage shows up?
Water damage can happen fairly quickly, so you can expect the effects to surface within 24-42 hours after flooding. The signs of water damage could be anything, from visible mold stains to ceiling, floor, wood, carpet damage. The water damage could also affect your home's wiring. When any of these signs become visible, that would be your cue to call a restoration service.
What are some of the most common sources of water damage in South Florida? 
While there are a number of causes of water damage that are not specific to South Florida, many are. In Miami, FL, we deal with year-round rain storms that take their toll on roofs and sometimes flood your yard, right up to the base of your home. In addition, we have hurricanes, which can cause your roof to leak or create breaches in your walls or windows. Additionally, because our water heaters work so hard to keep us cool, there is often condensation around the unit, the ducts, or the vents, which can cause water damage and mold.
In addition to the weather-related issues, homeowners in places like Miami, FL, can experience the usual leaking or cracked pipes, leaky water heaters, etc. 
What should I do if I discover that my roof is leaking?
This may be the number one hurricane-related repair in Miami, FL. Some of the common signs of roof leaking are water stains and drips. If you have a drip, put something under it to catch the water. If it's safe, you can put a tarp over the area on your roof that's leaking. Weigh it down or tack it to the roof. This will prevent some of the water from coming in. Do not attempt this in high winds or during a lightning storm. Only attempt temporary repairs with another person and when it's safe. 
What are some of the consequences of water damage?
One of the biggest issues is mold. Mold is a fungus that propagates by releasing spores into the air. When these spores find a moist, dark environment, they attach and breed. Mold can cause health concerns, but at the very least, it smells bad, is damaging, and will make your property less marketable in the event that you want to sell it.
Additionally, water can be damaging in and of itself. It can stain, destroy furniture, cause wood to swell and crack, destroy ceiling materials, etc. 
What are some of the steps your restoration services in Miami use to remove water damage?
Before we begin any work, we will provide a free estimate. We will then prevent the further intrusion of water by repairing the source of the leak, if there is one. We will remove any damaged materials or fixtures. We can then inspect the affected area for mold. If there is mold, we provide a full range of mold removal services. We use HEPA vacuums, blowers, and air scrubbers to remove the musty smell from the air. Once we are certain that the damage has been eradicated, we can repair and restore your property to its pre-water-damage state.