General Contractors Miami
Are you Considering
Renovating or
Remodeling Your
Miami Home or Office?
Whether you know exactly what you want your house to look like or need to collaborate with a professional designer, Miami Tile & Renovation is ready to assist you. Let us build s stunning floor or redo your existing bathroom / kitchen, bathroom or convert your home into a well designed luxurious retreat!
Here are a few of the many projects we have completed for our customers. We provide a professional service that includes consultation, free estimate, design, supply of materials and installation.
For 11 years, we have provided pioneering solutions for building and design services to leading organizations and residential properties in Florida and beyond. Our excellence in design and construction services has positioned us as award-winning leaders in the industry, and we now rank among the top firms nationally.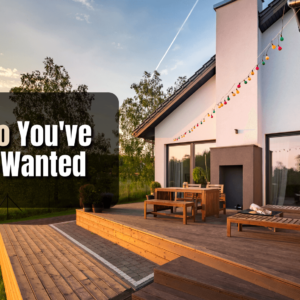 If there's anything as satisfying as the Saturday night's dinner, it's a patio. The feeling of relief, fulfillment, and delight — all encapsulated into a
Read More »
Ever visited a castle that bore a touch of the medieval period yet reflected modern living? The old-walls reminded you of the history, but as
Read More »
A friend of yours recently recommended a home remodeling contractor in Miami — you checked out their profile, thoroughly reviewed their portfolio, and eventually contacted
Read More »
Great company, always available by phone, great service and very helpful tips and suggestions that saved us lots of money on our home remodeling project. Will definitely call you again next year.
I'm extremely pleased with the new Door installation work performed by the guys from Miami Tile & Renovation. They're true workers. They treated my home with care and completed the work to my satisfaction. I am happy to refer them to anyone who wishes to remodel their Home. Thank you!
They did an incredible job remodeling my store. Their work ethic was great they finished the job within promised time frame .I would highly recommend them to anyone. They installed pipe shelves, wood paneling's and custom wood shelves
I highly recommend Roland and his team. They show a very high level of professionalism and craftsmanship which is difficult to find in this industry. It is a pleasure to work with them.
Miami Tile & Renovation has done excellent work on my house, they provided great customer service. They were very knowledgeable and took their time to recommend the perfect match for my needs. It was very easy to schedule the job with them, the work crew who showed up did the job in the time frame they'd promised and they were very clean. Roland and his team were professional and courteous throughout the process. Just great service.
I just finished a project with these guys and they are great. They had great craftsmanship and were willing to put in the extra hours to make sure the job came out to my liking. Recommend these guys very highly!
Miami Tile was a pleasure to work with. I've had different remodeling projects with them already. The remodeling of my bathrooms look fantastic! Roland and his brother Frank were very professional, fast, reliable, and easy to work with. Highly recommended for any type of construction and remodeling needs.
Miami Tile & Renovation is an excellent Tile and Flooring company. They provide excellent work and their attention to detail is what sets them apart. I have worked with them and recommend anyone looking to remodel their home flooring, to use their service. If you're looking for quality work, hire them!